Recent News Articles show casing our Custom Marine Windows:
October 2013
BOOTHS 706 & 707
August 2013
Nordlund's recently completed sportfisher 111′ has launched! The boat's glazing was measured, manufactured, and installed by the Glasshape team.
July 2013
Recently-launched Delta Marine 66m INVICTUS. Complete superstructure glazing manufactured by Glasshape | DuraShield Marine.
More recent photos of Delta's latest build will be shown soon!
May 24, 2013
GREECE BUILT Cosmo Explorer ABS / MCA LY2 CLASS LAUNCHES
Last week, the Cosmo 50 Explorer superyacht I Nova was launched in Greece. The yacht has been built under the rules of ABS classification society and MCA LY2 statutory code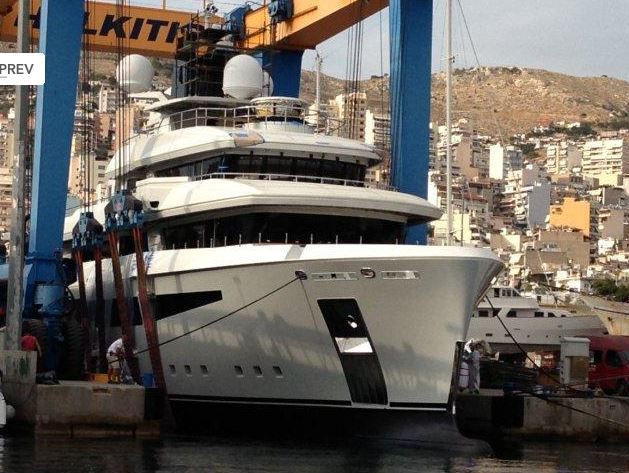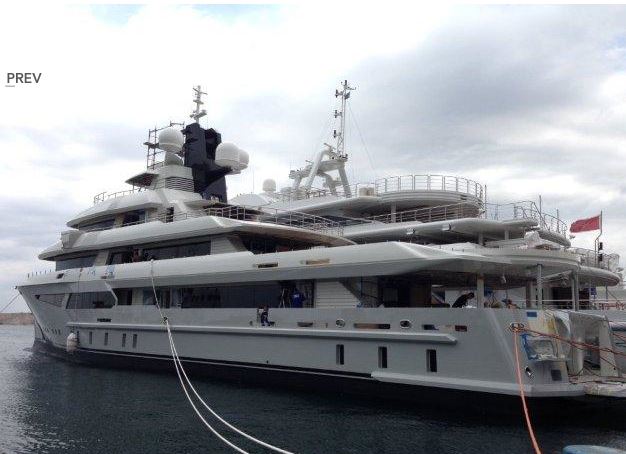 May 10, 2013
PALMER JOHNSON PJ264 'LADY M' LAUNCHES!
Breaking news: the incredible futuristic Palmer Johnson superyacht LADY M, code named PJ264, has launched today, featuring DuraShield SuperYacht glazing throughout, including an innovative skylight design concept and a glass-sided swimming pool on the stern. Stay tuned for the professional photo shoot commencing soon!
May 8, 2013
On Saturday 4th May, Smeralda was awarded a coveted Silver Neptune Winners Trophy at Boat International's World Superyacht Awards for 'Best Displacement Motor Yacht – 500GT to 1,299GT' This tremendous achievement was preceded by the accolade won at the recent International Yacht and Aviation Awards for 'Yacht Asia and Pacific Best Yacht over 40m'
Glasshape manufactured all the portlights and sundeck glazing.
May 7, 2013
Palmer Johnson PJ264 progressing rapidly. The brilliant design of the PJ264 at Palmer Johnson is rapidly taking shape. This amazing yacht features a glass-sided swimming pool on the stern. The pool wall and superstructure were manufactured by Glasshape, featuring DuraShield. The boat is to launch within a week.
April 18, 2013
Nordhavn 120 launches, featuring DuraShield SuperYacht Glass: – The first Nordhavn 120 to feature DuraShield SuperYacht Glass Custom windows and enclosed sundeck. The new flagship series for Pacific Asian Enterprises was technically launched earlier this week.  This brilliant explorer yacht is now starting her tank testing during the next weeks.
ABS classed, the Nordhavn 120 is a composite yacht with a length of 36.75m.  Design was by the in-house team with the ability to entirely customize. Per wishes of the owner, the first hull includes an enclosed sundeck and the interior is designed by Destry Darr.
The Nordhavn 120 will be delivered in early July, then embark on a maiden voyage from China to Vancouver.
April 12, 2013
Delta Marine 211 progressing rapidly: – Could this be the finest SuperYacht built in North America using our custom windows?
Featuring the finest in naval architecture and construction technique, the 211 project INVADER is about to revolutionize the superyacht industry. With premium quality craftsmanship throughout , this excellent build is complemented with the best quality glazing worldwide: DuraShield SuperYacht Glass, and will be sure to turn heads globally.
The yacht features EURO GRAY WINDOWS which complement the Awlgrip finish very well!
Stay tuned for the anticipated launch in the coming months!
Enroll, or don't enroll; but do it because you want to.
This informative custom glass newsletter is sent every 3 months, with information on:
-photos & details about recently completed yachts from around the world
-brilliant ideas
-relevant industry news
-astounding amazing notes from Captain Haddock
To enroll please enter your email address: